Maulden School was opened in June 1880, although schools had been present in Maulden since at least 1622.
The school was initially used for the junior pupils with the infants attending the adjacent old school (behind our foundation class) until the two merged in 1930.
The 1880 education act made it compulsory for children to attend school from 5-10years of age with an option to leave providing the 'Standard IV Examination' had been passed, otherwise schooling continued to 14 years of age.
Mr William Oclee was the first headteacher, he moved across from the infant school.
Headteachers of Maulden School:
William Oclee 1880 to 1898
Fletcher Woodhead 1899 to 1903
Joseph Eatell 1903 to 1919
Arthur Moore 1919 to 1937
Harry Newis 1937 to 1941
Ernest Park 1941 to 1954
Arnold Davenhall 1954 to 1967
Kenneth Briggs 1967 to 1984
Mike Jarvis 1984 to 2006
Veronica Gerig 2006 to 2010
Val Wang 2010 to 2016
Craig Wilson 2016 to 2016
Kathy Dwyer 2017 to present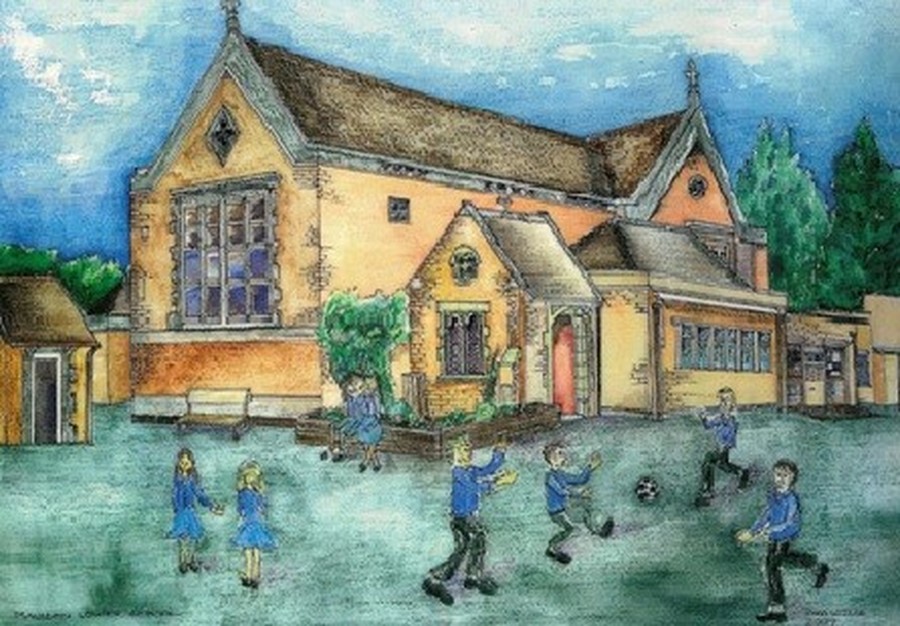 The school badge
This was introduced in 1969, is intended to reflect the position of the School in the community. The design includes a chevron to represent a hill and a cross to represent a church (in Saxon times Maulden meant Church on a hill); the crescent moon, traditionally the device of the second son, shows that the present school is the second one on the site; the beehive symbolises industry and community service. The motto, freely translated means, 'Towards a better life.'