Physical Education Curriculum Intent
At Maulden Lower School we inspire all children to enjoy physical activity and to develop physical literacy. We aim for our children to develop motivation, confidence, physical competence and knowledge and understanding which will have a positive impact on their future by becoming physically active citizens to benefit their long-term health and well-being. We offer a varied and engaging program of physical activity to ensure that all children progress through our fully inclusive PE curriculum. We encourage all children to develop their understanding of the way in which they can use their body, equipment and apparatus safely yet imaginatively to achieve their personal goals. All children have the opportunity to enjoy being physically active, maintain a healthy lifestyle, increase their self-esteem and encourage each other to achieve.
We aspire for children to adopt a positive mind-set and believe that anything can be achieved with determination and resilience. Children will know the importance for good health of physical activity, exercise, positive mental health and making healthy eating choices; they will master movements and develop balance, agility and co-ordination; they will participate in both team and competitive games and apply principles for attacking and defending; they will understand the conventions of fair play, honest competition and good sporting behaviour as individual participants, team members and spectators; they will develop flexibility, strength, technique, control and balance; they will perform dances using a range of movement patterns; they will take part in outdoor activities and work towards achieving and improving their personal best.
Physical Education Curriculum Implementation
Our PE curriculum is taught through fun and engaging topics and themes and follows some sessions from the Get Set 4 PE scheme. Long-term plans ensure that we meet the requirements of the National Curriculum and Early Years Foundation Stage and our Whole School Curriculum Map shows progression across the key stages. All pupils receive at least two hours of high quality PE and active learning opportunities using the outside space and school hall. All children have weekly PE lessons with their class teacher or HLTA and have sports opportunities led by a qualified coach. Our PE curriculum ensures progression of knowledge and skills throughout children's lower school education, thus enabling children to build upon prior experiences and apply these fluently, with confidence.
Children also have the opportunity to further these skills at inter and intra sports events and after school clubs. Although we enjoy the competitive nature of sport, we also appreciate and encourage the importance of children 'having a go' and promote positive experiences of being physically active and not always participating to win. We have an inclusive approach and value the importance of physical and mental well-being. Children take part in a range of invasion, striking and fielding or net and ball games, we promote imagination and creativity in gymnastics and dance as well as providing opportunities for athletics using both indoor and outdoor environments. In KS2, children go on a residential course for outdoor activities. We provide opportunities for KS2 children to become confident in the water, knowing how to keep safe and also work towards meeting the National Curriculum requirements of swimming 25m by the end of Year 6.
Playtimes are an important part of our children being happy, healthy and ready to learn. We have a long term action plan in place to improve our outdoor environment and resources. We have KS1 and KS2 playgrounds, a beautiful sports field, outdoor KS2 classroom and an outdoor area specifically for the EYFS children. To develop leadership and communication skills, children in Year 4 can apply to become a Young Sports Leader which is a responsible role in encouraging younger children to learn how to play collaborative games, respecting rules and to be as active as possible during playtimes. Children selected are positive role-models for younger members of the school, organising lunchtime games and assisting with annual sports days.
At Maulden Lower School we are active learners and we support the children to develop positive attitudes as well as their physical health and emotional well being. We promote a physically active learning approach across all subjects and we strive to get the children off their seats, not only as a way to raise attainment but to help improve children's health, communication, leadership and life skills.
Physical Education Curriculum Impact
At Maulden Lower School children will participate in a variety of sports and physical activities which are engaging and fun. Children will instinctively utilise skills and knowledge acquired during PE, sports and physically active lessons, encouraging them to take responsibility for their own health and fitness thus encouraging them to lead a positive, active and healthy life. By the end of each year group we aim for children to know, apply and understand the key knowledge and skills for that year or we will know what support a child needs to help them to progress and transition successfully to the next year group.
We measure the impact of our Physical Education Curriculum through:
formative teacher assessment of pupils' achievement
summative assessment at the end of each session unit
pupil surveys and pupil voice activities
parent surveys
lesson observations
monitoring/observing pupils' knowledge and skills
curriculum reviews
behaviour and attendance
interest in extra curricular activities
Early Years and National Curriculum Expectations
End of EYFS Physical Development: Gross Motor Skills ELG
Children at the expected level of development will:
- Negotiate space and obstacles safely, with consideration for themselves and others;
- Demonstrate strength, balance and coordination when playing;
- Move energetically, such as running, jumping, dancing, hopping, skipping and climbing.

End of EYFS Physical Development: Fine Motor Skills ELG
Children at the expected level of development will:
- Hold a pencil effectively in preparation for fluent writing – using the tripod grip in almost all cases;
- Use a range of small tools, including scissors, paint brushes and cutlery;
- Begin to show accuracy and care when drawing.
End of EYFS Personal, Social and Emotional Development: Managing Self ELG
Children at the expected level of development will:
- Be confident to try new activities and show independence, resilience and perseverance in the face of challenge;
- Explain the reasons for rules, know right from wrong and try to behave accordingly;
- Manage their own basic hygiene and personal needs, including dressing, going
to the toilet and understanding the importance of healthy food choices.
KS1 and KS2 Physical Education National Curriculum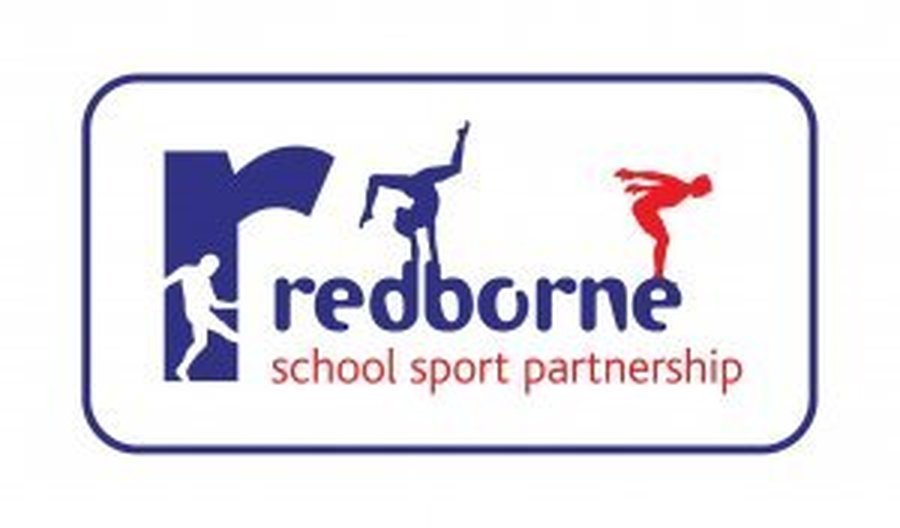 Sports Events
We are members of the Redborne School Sport Partnership. As part of our membership, we are invited to a number of out-of-school tournaments and festivals. We enjoy attending these events and we live our School Values and promote the spirit of teamwork and competition in our children. We are always proud to see the children representing Maulden Lower School at these events and we celebrate their participation and success.
Hosted by Redborne Upper School, the School Sport Partnership is committed to maximising the opportunities that are available to young people through Physiclal Activity, PE and School Sport. They work with 57 partnership schools and actively promote the importance of health and wellbeing within these schools and their local communities.
Please click on the link below to find out more information.
Healthy Minds
At Maulden Lower School Mindfulness is now a part of the school day for our children.
At its most basic level, mindfulness helps train your attention to be more aware of what is actually happening, rather than worrying about what
has
happened or might happen.
Jon Kabat-Zinn, the founding father of secular mindfulness, described this skill as 'being alive and knowing it.' Mindfulness is also useful in helping us to address the kinds of worries that we all experience. Children engage in mindful activities such as relaxation, yoga, reflection time and focused breathing and listening activities.
SEND & Extra Help
At Maulden Lower School we promote equal opportunities of learning experiences in games, gymnastics, dance, athletics and outdoor education. Lessons and units of work are structured to allow pupils to build on their prior knowledge and to enable them to gain knowledge and skills within a physical education environment. Lesson planning is adaptable to allow us to meet the complex needs of all our pupils and allow them to achieve their full potential in a fully inclusive approach.
Working together with Local Physical Activity and Leisure Providers

At Maulden some of the Sports Premium funding is put towards establishing club-school links and utilising Sports Coaches. This provides our children with a range of exciting physical activities for them to learn, develop their skills and understanding and give them confidence to take up physical activity outside school. It also provides teachers with an opportunity to develop their planning, teaching and delivery of specific sporting activities.
Click on the images below to view more information:
Sustrans is a charity that is making it easier for people to walk and cycle.
Latest Diary Dates Events
There are currently no events.
Calendars page(s): Diary Dates >>