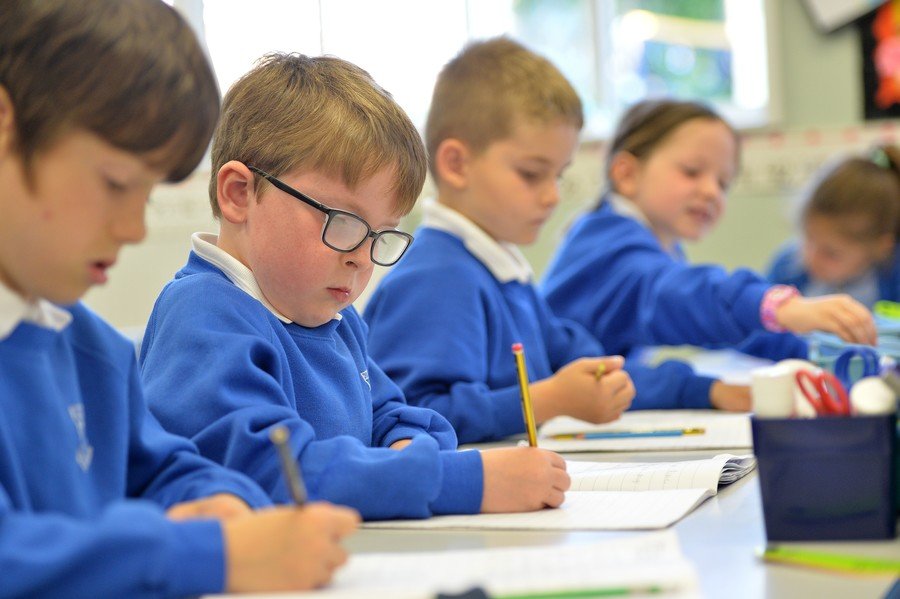 English Curriculum Intent
Our aim is to nurture children 'towards a better life' by providing a richly inspiring curriculum, suitable for all. They will be motivated by their school experience to achieve their personal potential in readiness for the next chapter in their lives. We challenge children to strive for academic, creative, sporting and personal accomplishment within a broad and balanced curriculum. Our twelve core Values underpin everything we do within our inclusive school, where diversity is celebrated and children are taught to be members of the local, national and international community.
It is our intent at Maulden Lower School to provide pupils with a high-quality education in English that will teach pupils to speak, read and write fluently so that they can communicate their ideas and emotions to others effectively. To become an effective reader, children need to develop their skills in two strands of learning - word reading and comprehension. Our aim is that, when leaving Maulden Lower School, all pupils are able to read fluently, and with confidence, in any subject ready for the next stage of their education.
To write effectively, children need to develop their skills in two strands of learning: transcription (spelling and handwriting) and composition (articulating ideas and structuring them in speech and writing). We seek to motivate the children to write by providing opportunities for them to write in a range of different genres and for different purposes. The development of writing skills is promoted in all lessons across the curriculum and is not confined to English lessons.
English Curriculum Implementation
At Maulden Lower School, children participate in daily English lessons which focus on speaking, listening and vocabulary; reading comprehension and word recognition; spelling, punctuation and grammar; and composition skills in order to write for a range of different purposes and audiences. We use quality texts to inspire the children to read and write. The texts provide examples of good grammar, spelling and punctuation. They extend the children's vocabulary.
It is important to us that children are able to read fluently and for pleasure. Reading is a high priority in our school and each class holds a daily reading half hour, usually first thing in the morning.
We teach daily phonics lessons in the Early Years Foundation Stage and Key Stage 1, following the Read Write Inc scheme. Small groups of children will also continue to receive regular phonics teaching in Key Stage 2, as required.
Teaching and learning about writing is encouraged through all subjects in our curriculum where children are given the opportunity to demonstrate the writing skills they have learned in English lessons.
For more information, please click on the menu sections for Reading, Writing and Phonics.
English Curriculum Impact
Maulden Lower School has raised a community of enthusiastic readers and writers who enjoy showcasing their developing literacy knowledge and skills. Children are confident in their reading and writing, and love to discuss and share their ideas. Outcomes of work in both literacy and topic books evidence the high quality of work and the impact of varied and cross curricular writing opportunities. These enable children to write for a range of different audiences and adapt their writing successfully, considering the purpose. Children apply PSHE learning objectives whilst working collaboratively and practically to create and perform stories and poems. Their Oracy skills are developed through discussing the texts they read in class. Children are well prepared for the next stage of their life due to the solid foundations they have in speaking, listening, reading and writing.
We measure the impact of our English Curriculum through:
formative teacher assessment of pupils' achievement
summative assessment of reading and writing each half term
statutory assessments (Phonics Check in Year 1 and SATs in Year 2)
pupil progress meetings
pupil surveys and pupil voice activities
parent surveys
lesson observations
monitoring pupils' work
curriculum reviews
behaviour and attendance
interest in extra curricular activities
Latest News
General News Feed
What parental controls can do and how to set them

How to set up new devices safely,
Further Articles »
Latest Diary Dates Events
There are currently no events.
Calendars page(s): Diary Dates >>