P.E. and Sport Premium for Primary Schools
What is PE & Sport Premium?


Each year, the Government invests £320 million into Primary Schools with the objective of achieving self-sustaining improvement in the quality of PE and sport.

There is a long term vision that all pupils leave primary school physically literate and with the knowledge, skills and motivation necessary to equip them for a healthy lifestyle and lifelong participation in physical activity and sport.
There are 5 key indicators that schools should expect to see improvement across: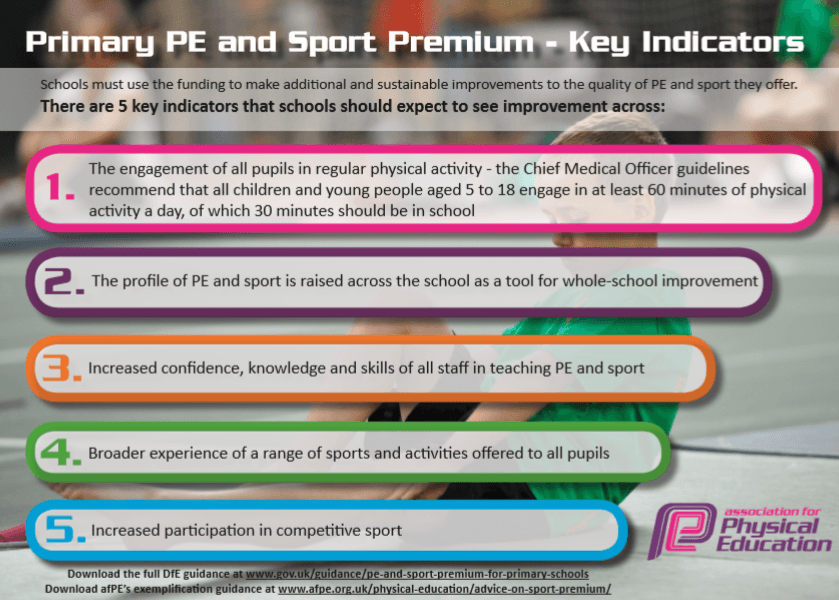 Latest News
General News Feed
Setting up new devices, parental controls and device time...

Videos of our Christmas Concert are ready to view.

Thank you to all of the children who donated to Children in Need during our recent non-uniform day

A Huge Thank You!

We enjoyed our day celebrating all things historical!
Further Articles »
Latest Diary Dates Events
Our Value is Determination

05

Jan

2021
Parent Newsletter

29

Jan

2021
Y4 Swimming Lessons

29

Jan

2021

1:30 pm - 2:00 pm
Y4 Swimming Lessons

05

Feb

2021

1:30 pm - 2:00 pm
Y4 Swimming Lessons

12

Feb

2021

1:30 pm - 2:00 pm